VoiceQuilt 50th Birthday Gift – Great Invitation!
This is my one of my all-time favorites.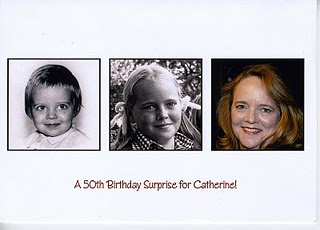 It is a paper invitation to a 50th Birthday VoiceQuilt.
(Note the sequence of birthday girl photos…and the playful instructions.)
Ellin P. created this using a template on the Kodak web site and then snail mailed it out roughly 3 weeks before the event.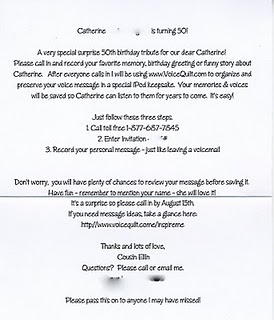 Create a unique, personalized, sentimental VoiceQuilt gift to commemorate a special occasion – Birthday, Anniversary, Retirement, etc. Go to www.VoiceQuilt.com and click "Get Started".